CRLF: Your Online Directory of Creditors' Rights Defense Attorneys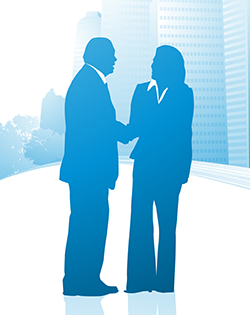 If you're looking for an attorney...
You've found the best source for legal representation regarding creditors' rights! In the CRLF Directory, you will find attorneys nationwide who are experienced in federal, state and municipal collection laws. They litigate creditors' rights defense, class action, bankruptcy and commercial suits, as well as provide regulatory/administrative counseling.
Established as an extension of The National List® of Attorneys, an organization that has provided quality, nationwide, legal representation to the credit and collection industry since 1900, CreditorsRightsLawFirms.com (CRLF) has deep roots in the collection industry.
CRLF has connected Fortune 500 companies, collection attorneys, collection agencies and credit grantors with experienced attorneys who represent them in litigation and regulatory matters regarding the financial services and ARM industry. You can find your creditors' rights attorney here, too.

If you're a creditors' rights attorney looking for exposure...
Be listed in the collection industry's leading online directory of creditors' rights defense attorneys.

---
Testimonial:
CRLF brings hands-on world class expertise and processes to law firms and attorneys looking to showcase their proficiency in this specialized field, while also serving as beacon for collaboration and insight into various topics germane to this industry. I have partnered with NL on many projects and their commitment to professionalism and excellence is something I very much appreciate.

Scott E. Wortman · Partner
Warshaw Burstein, LLP
May 2015